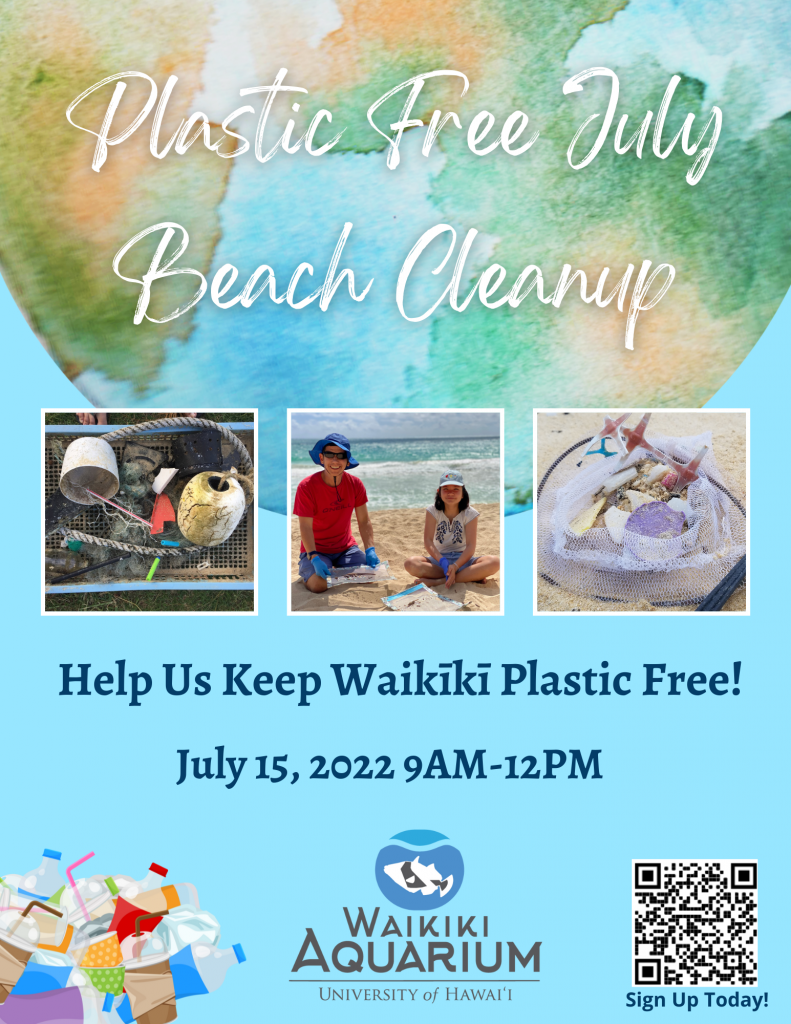 Jump into Plastic-Free July by joining the Waikīkī Aquarium as we clean up the beautiful Waikīkī coastline!
Registration is required. Sign up today! https://forms.gle/AjQwTyHfwGogqfY5A
Event Time: Friday, July 15, 2022 9 AM – 12 PM
Meeting Address: Waikīkī Aquarium 2777 Kalakaua Avenue Honolulu, HI 96815
Check in any time between 9 AM – 11:30 AM at the front of the Aquarium to pick up a bucket and tools for cleaning up the surrounding parks and beaches. All supplies and collected rubbish must be returned to the Aquarium by 12PM.
Children must be accompanied by an adult. Supplies such as buckets/bags, sifters, and tongs will be provided. Gloves can be provided to those who do not bring their own reusable pair. Remember to bring your own water and reef-safe sunscreen!
At the end of the event, we will weigh all collected rubbish (so donʻt dump it before coming back to the table). Mahalo for keeping our beautiful island clean and trash free!
Registrations Required!
If you have any questions, contact us at volunteer@waquarium.org